You don't need all the restaurant options in a town to have good food, you just have to have the right restaurants, and that's the dining situation in DeWitt. This town may not have the most places to pick from but they have the right places! The places you wish were in your town growing up! From friendly coffee shops to lively sports bars and everything in between including local sustainable favorites, DeWitt is a dining destination! Below are agent suggestions from our DeWitt office, they shared their favorite spots to catch a bite to eat.
Coffee Shops
Blondies Coffee Shop Out Back , as the name implies, this coffee shop is back behind the store Meant to Be With Flowers, but that doesn't matter because the coffee, espresso, and tea are so good at Blondies that you couldn't miss it's the location if you tried! Once you give it a go, it will be your daily stop for your fix of caffeine.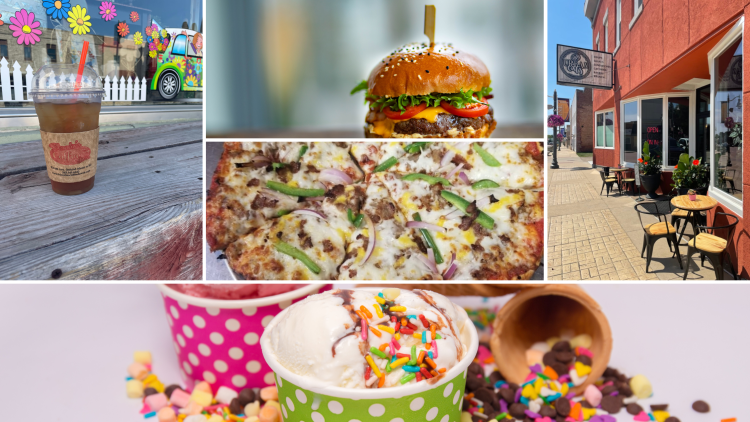 Another favorite coffee spot is The Summit Cafe. Grab a coffee and a delicious snack like a scone, power bar, or some oats made to your liking!
Savory Eats
Looking for local, sustainable yet delicious food? Urban Eats has all that and then some. High-quality ingredients and seasonal menu options make eating at Urban Eats a fun experience. Plus, it has a large fan following! "Urban Eats is my favorite! It's fresh and fabulous!"
Hall of Fame is a staple in DeWitt when it comes to great pub food. Specializing in pizza, mouthwatering chicken wings, burgers, and more. It's the perfect place to hang out and enjoy a Hawkeyes game or stop after a little league game.
Sweet Treats
Previously known as Tastee Freez and DeWitt Dary Treats, Cups & Cones doesn't mind that disagree on what to call them because it seems everyone agrees, it's the best for a cold treat. They offer it all from soft serve ice cream to slushies and malts, sundaes, artic blasters, floats, and even ice cream pies! And don't hold back from ordering from their grill, there's nothing like ending a day with a burger, fries and shake!
When you want a lot of ice cream flavors, you go to Smilee's Ice Cream & More, because they have 32 'Super Premium ice cream' flavors available at all times. On weekends they offer smoked pulled pork sandwiches so plan ahead if you are super hungry. And bring your pup, one testimonial shares "you dogs get free pup cups!"
To learn more about the DeWitt area and what it has to offer like community events and favorite shops – check out our DeWitt community page.
View homes for sale, find an agent, and learn more about the town with all the small-town charm!