If you're planning to move to Iowa (or stumbled upon this blog while looking up fun things to do as you pass through the state), we've got you covered! Iowa offers a wide range of experiences for every kind of person, from adventurers and history buffs to foodies and art enthusiasts. Here is a list of the top things to do in Iowa, from border to border.

For the Adventurers
Lace up your hiking boots and add more snacks to your backpack—it's time for an adventure!  We've picked a few beautiful state parks and trails you can head off to: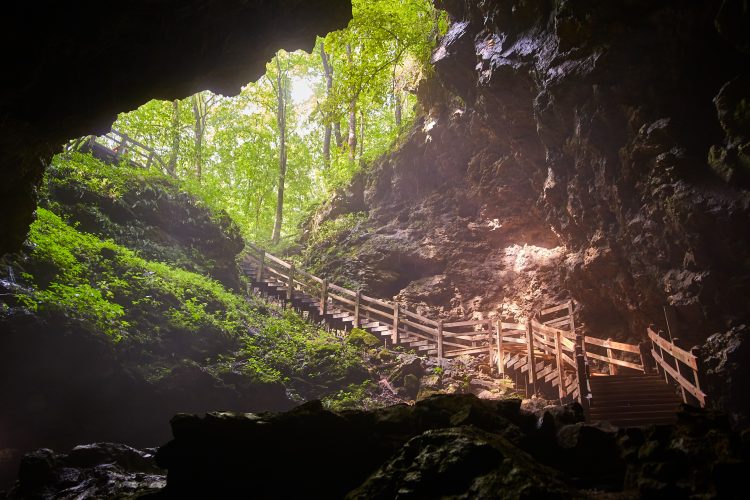 Maquoketa Caves: First up (and pictured above) is the magical Maquoketa Caves State Park, located in Maquoketa, IA. Not only can you learn about the geology of the cave formations, but you can hike and camp here! Walk or run the Maquoketa Caves loop on an easy trail that's just under two miles. There are also signs posted around the area to direct you to where you can visit the caves themselves (we recommend checking out the 1,100-foot Dancehall Cave!).
Squire Shore, Weasel Run, and Mushroom Forest Trail: For intermediate adventurers, you'll want to head southwest for 90 minutes until you hit North Liberty, IA, which is part of the Iowa City area. Here, you can explore a four-mile loop in the Coralville Dam Recreation Area any time of year—birding, camping, and cross-country skiing are all popular activities.
Effigy Mounds National Monument: Coming in from Wisconsin? Not a problem. This outdoor treasure is in Harpers Ferry, IA, sitting close to the border with its neighboring state. There are 200+ prehistoric mounds built by pre-Columbian civilizations in the shapes of animals, such as bears and birds. You can dive into the history and culture of the sacred space as well as look into ranger programs.
Fun fact: Iowa is home to over 60 state parks and recreational areas. We bet you didn't see that coming! Want more information about one (or all) of them? Check out that blog here.
For the History Buffs
Iowa hosts the best of both worlds: outdoor recreation as well as city living. If you're not into hiking (or are finished with your trail run for the time being), there are plenty of other activities for you—like immersing yourself in the state's history!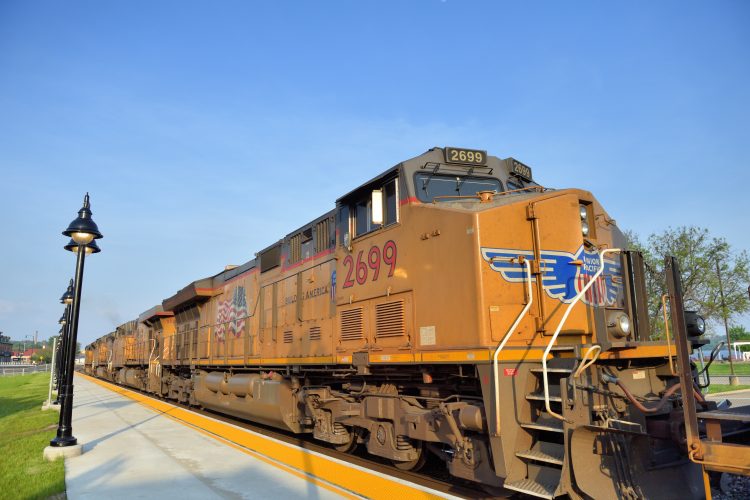 Union Pacific Railroad Museum: Located in the popular and historic town of Council Bluffs, IA, the Union Pacific Railroad Museum provides insight into life during the 19th century. You'll not only learn about the railroad's construction, but also have the chance to tour exhibits about Pawnee scouts, firearms, and even President Lincoln's rocking chair! Please see their website for their address, hours, and guidelines relating to COVID-19, and to purchase tickets.
Living History Farms: This is the perfect blend of outdoor and indoor fun! You can visit the 500-acre Living History Farms in Urbandale, IA to learn more about the state's agricultural history since the 1700s. View their website for more information about hours, tickets, and upcoming events.
Iowa 80 Trucking Museum: Interested in trucks and the transportation industry? Now you have even more reason to be! The Iowa 80 Trucking Museum boasts vintage trucks, signs, and gas pumps on display as well as films about the industry. We know it's a bit niche, but the great thing about vacations is that there's always time to learn something completely new! Visit the website for details about its address, hours, exhibits, and events.
For the Families
Iowa is a great place for families to visit and to settle down in—and not just because they're ranked 12th out of all 50 states! In addition to playing in nature and learning about the state's history, there are plenty of events that bring the entire family together. We consider these as an easy top four: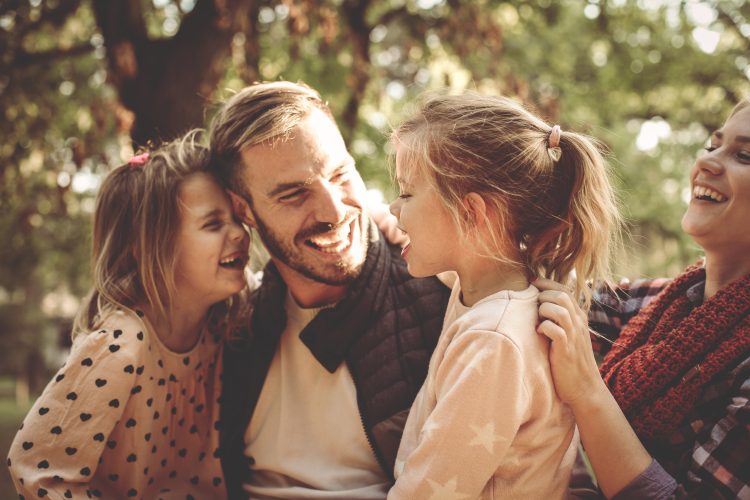 National Mississippi River and Aquarium: We're bringing the ocean to you (well, to the ninth largest city in Iowa—and one of the best places to raise a family). While Dubuque has a variety of activities to participate in, the National Mississippi River and Aquarium is definitely one families enjoy the most. Spend a couple of hours viewing the 35+ species of animals, lounging in the 4D theater, and learning about the Mississippi.
Adventureland Park: In the heart of Altoona, IA (just outside of Des Moines), you can enjoy one of the midwest's most popular amusement parks: Adventureland! The whole family can enjoy roller coasters, food, and shows. Remember to keep all hands and feet in the ride at all times—and have fun! Check out their website for details regarding hours of operation and tickets.
Iowa State Fair: If you're planning on a long-term stay or moving to Iowa, you'll want to make attending the Iowa State Fair a yearly event! It's a 6-day event that combines agriculture, industry, and entertainment. Hosted in the state's capital city of Des Moines, you can get a feel for the city and its residents. Visit the Iowa State Fair's website for more information, including daily schedules and ticket prices.
Laugh, squeal, and create memories that last a lifetime on your next trip to Iowa.
For the Art Enthusiasts
That's right—Iowa has even more museums you can check out! This time, we're taking a walk on the artistic side. There are quite a few art museums across the state, but here are several of our favorites: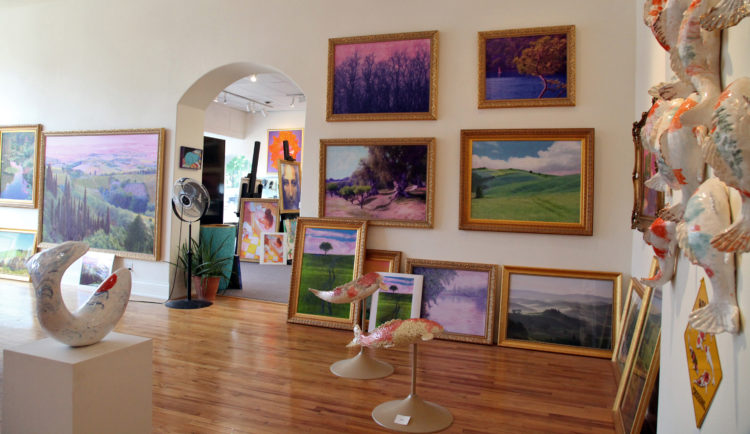 Figge Art Museum: For those who fancy a couple of hours walking through a carefully curated building and examining art from various eras, the Figge Art Museum is for you! Located in Davenport, IA, the first thing you'll see is the glass-wrapped museum, which is a masterpiece in itself. They offer all kinds of tours, which we'd recommend to make the most of your experience. (And, if you're preparing for your trip, you can also view the galleries virtually.) Please view their website for types of tours, hours of operation, ticket prices, and upcoming events.
Cedar Rapids Museum of Art: The Cedar Rapids Museum of Art (CRMA) has been around since 1905, and it provides a dynamic art space for the Cedar Rapids community and its visitors. Exhibitions are changing all the time to match the theme of a particular period, but some of its permanent collections include Roman art, Grant Wood, and Bertha Jaques. Plan your visit by visiting their website.
Family Museum of Arts and Science: Happen to be exploring Bettendorf, IA? Stop by their museum that celebrates arts and science in multiple ways, including miniature simulations of sending a boat down the waterway (just like the Mississippi!) or a day on the construction site with the Russel Dig Zone. Take a class—from dance to beginner's art—or see their calendar for upcoming events. See their website for more information.
Everything You Could Want—& Then Some!
Often overlooked due to its seemingly rural locale, Iowa is thriving with its active communities and exciting events. Be sure to explore all the state has to offer on your next visit. There is truly something for everyone!
Please check out our community pages to find events and activities specific to the particular region you're interested in, such as Iowa City, Cedar Rapids, or the Quad Cities area. If you are looking to move to the area and find the perfect home to settle down in, Ruhl&Ruhl Realtors has plenty of options for you to choose from. Let us be your guide!