When it comes to living in Bettendorf, Iowa, the list of things to do and places to go is endless! One of the best perks of living here, though? The 24 parks, 36 miles of trails and bike lanes, 19 ballfields, and ample greenspace that Bettendorf offers its residents. This place has everything you need to stay active and enjoy the great outdoors in the best way possible.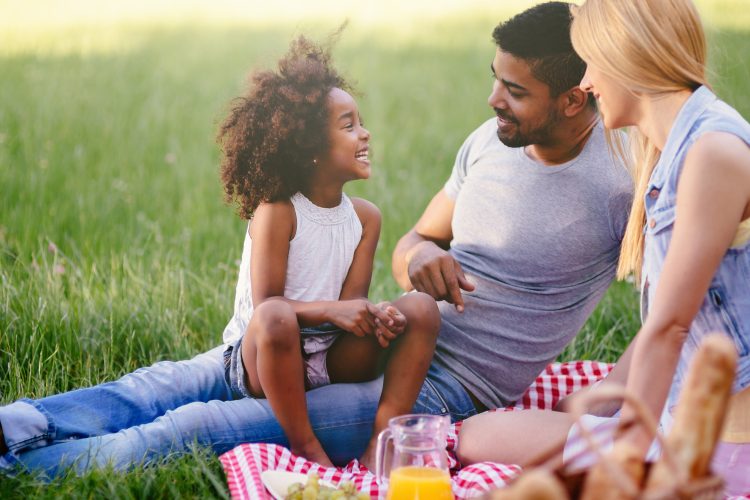 With excellent schools, a thriving community, and of course, its prime location as part of the Quad Cities (or QC), Bettendorf truly has it all. Learn more about Bettendorf's parks, bike paths, and why so many people are choosing to live in this fast-growing mecca.
Bike Paths in Bettendorf, IA: A Cyclist's Paradise
So much can be said about the beauty of the QC—and even more so—Bettendorf. Located on the northern banks of the east-to-west flowing Mississippi River on the Iowa side of the QC, you'll find a midwest paradise loved and respected by families and outdoor enthusiasts alike. Boasting some of the best bike baths in the region, Bettendorf and its surrounding areas have a trail for mountain, road, and even electric bike lovers that will challenge and inspire.
53rd Avenue Sidepath
Easy, paved, pet-friendly, and with connections to many adjacent neighborhoods (about 0.1 miles south of 53rd Street on Devils Glen Road), the 53rd Avenue Sidepath in Bettendorf provides a safe and smooth path for bikers, runners, and pedestrians. It connects to trails on both ends at Devils Glen Road and Middle Road.
This 1.2-mile sidepath is part of an exciting network of multi-use trails, paths, and more. It's separated from the road, too, and is about 10 feet wide—perfect for biking with the family! This bike path is also near Riverdale Heights Elementary, Bettendorf, and Pleasant Valley High Schools, Scott Community College, Veterans Memorial Park, Hollow Park, and Devils Glen Park. Quite the bustling community, bikers can stop for coffee, ice cream, or a delicious brew before heading home or off to school! Learn more about housing in the Bettendorf, IA area from the experts at Ruhl&Ruhl; we're here to help you find the perfect home near all your favorite amenities (and there are many more than what's listed here!)
Devil's Glen Road Sidepath
The Devil's Glen Road Sidepath links together almost all of the network of multi-use trails, paths, and on-road facilities in the city of Bettendorf and connects Crow Creek Park in the north to Duck Creek Parkway in the south. It's a 3.6-mile sidepath that runs parallel to the north-south artery, Devils Glen Road, and connects to three east-west trails: Hopewell Avenue Sidepath, 53rd Avenue Sidepath, and Tanglefoot Lane Sidepath. It also intersects with Bettendorf's Middle Road Sidepath! Cyclists can stop at Crow Creek Park and the Duck Creek Parkway for some shade before they take off on their next leg. Like the 53rd Avenue Sidepath, it is separated from the road, so bikers can enjoy their own lane as they explore the beautiful Iowa countryside.
Sylvan Island
About 10 minutes from Bettendorf proper, Sylvan Island in Moline boasts expansive trails and exciting wildlife. The 1.2-mile multi-use trail is home to single-track mountain biking for users of all ages and abilities, it also has tons of sites for fishing, birdwatching, and picnicking!
Many area families visit Sylvan for its network of biking and hiking trails that are both fun and technical. The trails follow open water, wetlands, and give way to beautiful views of both the Mississippi River and Sylvan Slough.
The Bear River Recreation Trail
Expansive woods, dramatic cliffs, and tons of opportunities to jump into a welcoming river to cool off? Count us in. About an hour from Bettendorf (but we promise, it's worth it!), the Bear River Recreation Trail follows the Maquoketa River outside of Spragueville and Preston through an inviting countryside sprinkled with woodlands, farms, and river lowlands. Located about 25 minutes from Maquoketa, this is one of the most popular biking trails in the area. It's no surprise either; Maquoketa is known as "one of a kind" and for good reason—have you ever heard of the Maquoketa Caves? Some of the best state parks are located in Iowa, and the caves are a must-see.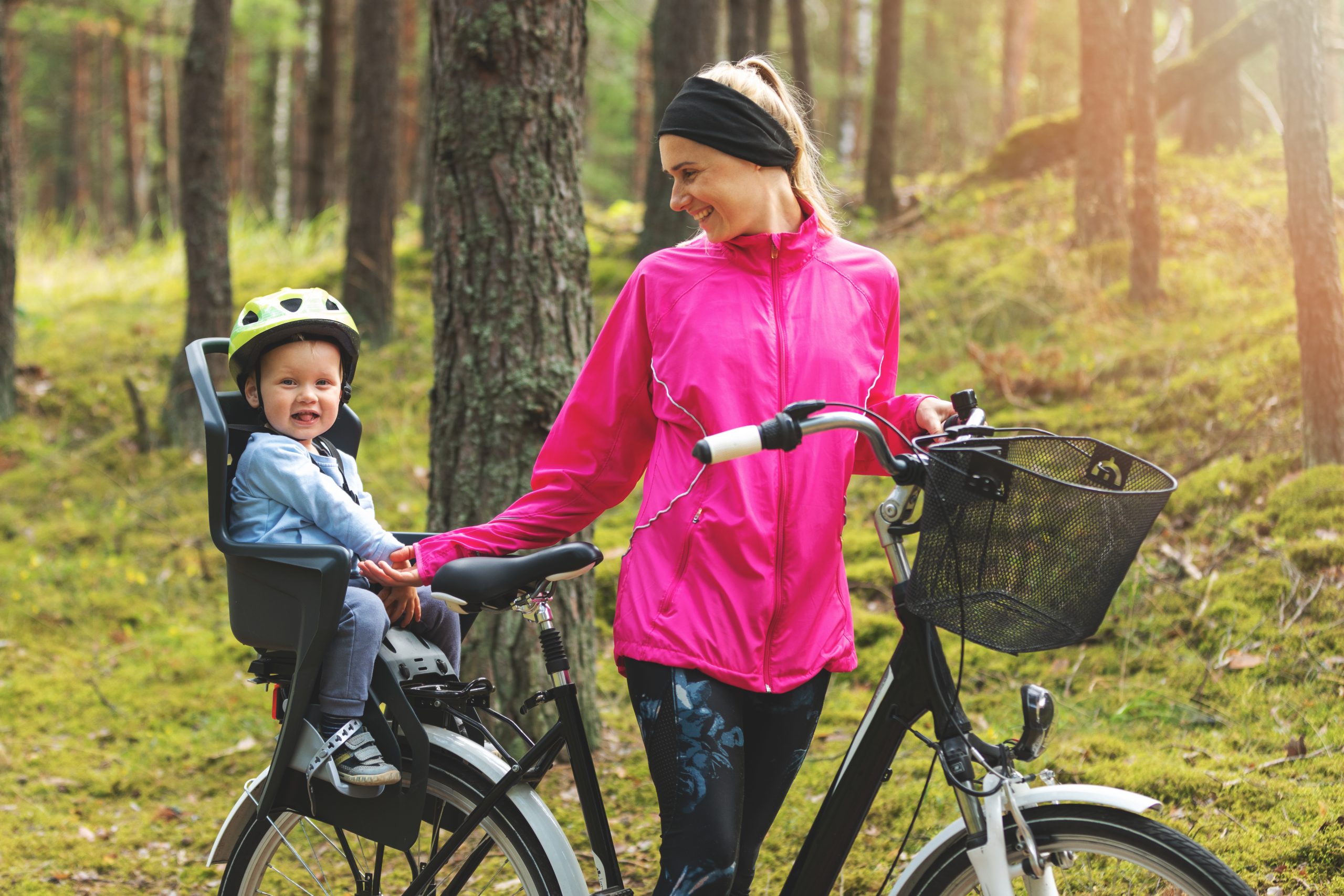 You can start the trail in the burg of Preston by taking the Copper Creek Trail, which is found at the northwest end. It is part of the Jackson County Recreation Trail which is made up of the Bear River Recreation Trail and Copper Creek Trail. Wind your way through limestone bluffs and scenic overlooks of the river valley as you take in the beauty. Pack a lunch and a fishing pole if you have time as there are picnic tables and ample fishing spots everywhere. This trail is suitable for both new and experienced riders, just make sure you pay attention to the signs and bring plenty of water!
The Best Parks are in Bettendorf
Bettendorf is a premier place to recreate. With 650 acres of beautifully maintained parkland and recreational trails, area residents can stay active all year long! Exciting facilities include the Life Fitness Center, Palmer Hills Golf Course, Splash Landing Family Aquatic Center, and the Frozen Landing Family Ice Rink.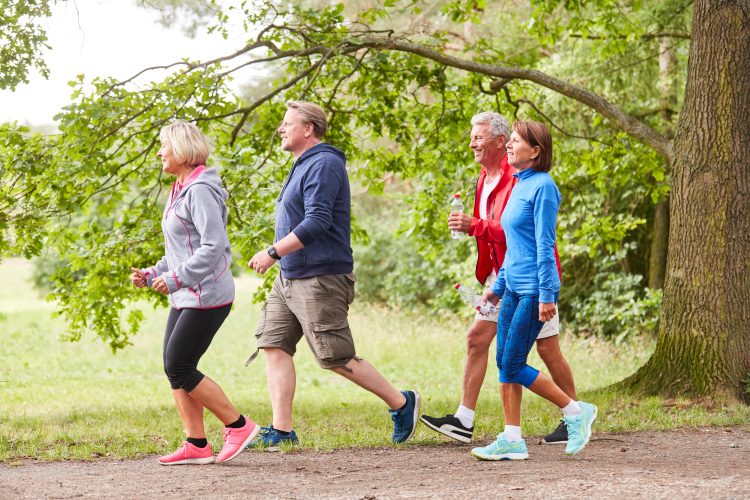 There are also great recreation programs for both youth and adults, too, thanks to the Friends of Bettendorf Parks Foundation—a nonprofit dedicated to improving the quality of life in Bettendorf. The foundation supports a wide range of projects and special events like Movies in the Park, Crow Creek Dog Park amenities, ice cream socials for the Bettendorf Park Band, and funds many other recreation programs.
Crow Creek Park Trail
Let's start with the Crow Creek Park Trail, a popular destination for many recreational activities. The Crow Creek Park Trail provides a link between Bettendorf's multi-use Middle Road Sidepath and Crow Creek Park. It's a 1.4-mile trail that is part of a network of multi-use trails, paths, and on-road facilities in Bettendorf, IA which runs parallel to Crow Creek.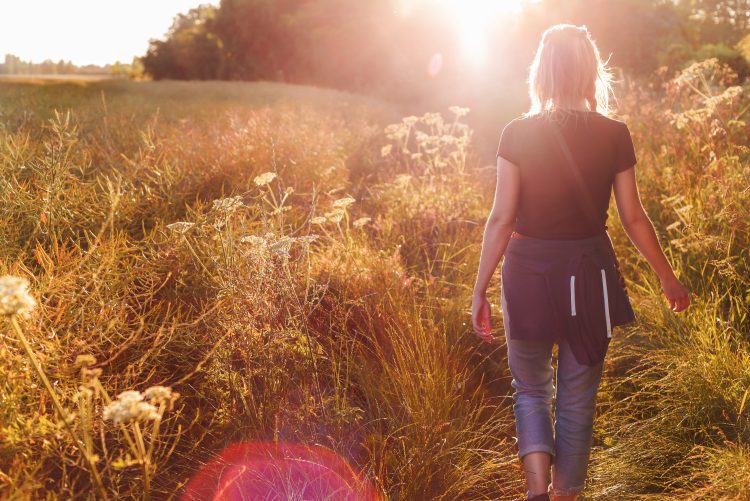 Visitors can enjoy amenities including a quarry, dog park, skate, and bike park, athletic fields, a hockey facility, reservable picnic shelters, and more. The trail is perfect for walking, hiking, and running. Visitors can immerse themselves in nature by heading to the pond to fish or getting lost in the many trees throughout the park. After you've had your fill of exploring, stop by Stout's Irish Pub for a drink or the Tangled Wood for a bite!
Duck Creek Parkway Trail
So, this trail is a bit longer, but you don't have to walk the entire thing! Also known as the Duck Creek Recreational Trail, this trail spans across three riverfront cities—Bettendorf, Davenport, and Riverdale—along the beautiful eastern Iowa side of the Quad Cities, which is about 14.8 miles. Residents can enjoy a peaceful stroll, a stress-free commute on their bikes, or head out toward the well-marked trailhead for an exciting hike. Because this trail connects to many beautiful residential neighborhoods throughout Bettendorf, many residents and visitors alike start at the Bettendorf Lagoon before they wind their way through trees, creeks, and stunning views of Bettendorf housing styles and architecture. Recreationalists can also stop by the local park or the gorgeous Duck Creek Golf Course, too
Leach Park Trail
If you're a trailer looking to spend more time next to the mighty Mississippi River, the Leach Park Trail has your name all over it! Located in downtown Bettendorf, Leach Park is only about a quarter-mile distance total, which offers great views of the i-74 Bridge, passing boats, kayakers, and more. It also has a small overlook area where you can get as close to the water as you can (sans bathing suit) and is the perfect place to enjoy a picnic, time with friends or family, or a good book under a shady tree. Say "Hi!" to the many geese and other wildlife as you make your way through the park and take in some fresh air.
Parks, Bikes, & Houses — Oh My!
Ruhl&Ruhl Realtors take great pride in the area that we serve and love helping longtime residents and new transplants alike to embrace the beautiful Bettendorf region and the Quad Cities as a whole. With outdoor recreation, great housing options, tons of job opportunities, schools, thriving small and large businesses, and plenty to see and do, let Ruhl&Ruhl help you find the perfect place to call home—right here in the heart of the Quad Cities.
Feel free to contact us at any time with questions, housing, or recreation!
Nearest Ruhl&Ruhl Office
1228 Middle Road
Bettendorf, IA 52722
Phone Number: (563) 441-1776